INFORMATION & COMMUNICATION TECHNOLOGY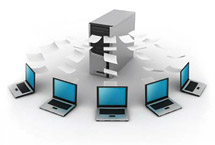 Information & Communication Technology or ICT gathers methods and technologies for the realization of transmission systems, information reception and processing (digital technology included).
The use of technology in the information management and processing is getting  more and more significant in the modern society as hardwares, softwares and telecommunications are nowadays the pillars of communication. 

SMILAB expertise ranges from the hardware and software design for industrial automation systems to state-of-the-art data communication networks, the realization of information systems and advanced management solutions based on web 2.0 platforms.